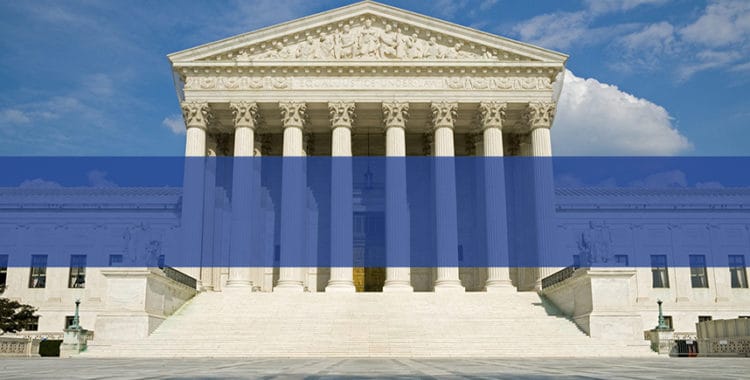 Appellate
At Hamilton, Miller & Birthisel, we understand that a trial level outcome does not always conclude litigation. Our appellate practice group lawyers regularly are asked to represent clients on appeal after a lower court has entered an adverse ruling or to uphold a favorable decision. Our appellate lawyers appear regularly in the federal appellate courts across the nation and Florida state appellate courts; our appellate experience spans all areas of our litigation practice. In addition, our appellate lawyers litigate legal issues in trial courts, functioning as members of a fully integrated trial team. Members of our appellate team also analyze legal issues of importance to clients before they arise in litigation. Hamilton, Miller & Birthisel's appellate teams use creative legal analysis and writing to present legal and jurisprudential solutions to client issues which are represented in our recent practice highlights:
This Term in the U.S. Supreme Court, Hamilton, Miller & Birthisel represented:
The City of Riviera Beach in The City of Riviera Beach v. That Certain Unnamed Gray, Two-Story Vessel Approximately Fifty-Seven Feet in Length, et al., No. 11 -626 – A case in which the Court will clarify what types of structures qualify as vessels, a question that goes back to the early days of the republic.
Matters before the Eleventh Circuit Court of Appeals:
Estate of Myhra v. Royal Caribbean Cruises Ltd., No. 10–15840, 2012 WL 4207303 (11th Cir. Fla. Sept. 21, 2012) – The firm recently persuaded the U.S. Court of Appeals for the Eleventh Circuit that 46 U.S.C. § 30509 which prohibits common carriers transporting passengers and making use of a U.S. port from contractually limiting liability for personal injury claims does not bar common carriers from using a forum-selection clause selecting a venue where domestic law, if applicable, would effect a limitation of liability.
Matters before Florida's appellate courts:
E & H Cruises, Ltd. v. Baker, 88 So. 3d 291 (Fla. 3d DCA 2012) – Successfully obtained reversal of trial court decision which found jurisdiction over a Grand Cayman corporation.
For more examples of representative matters or to learn more about our appellate practice group, please contact Michael Dono.