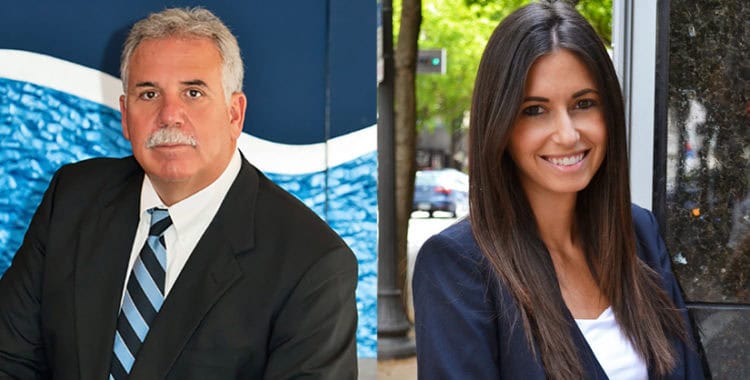 Summary Judgment on Negligence Claim Attained by HMB Upheld on Appeal
A passenger onboard a cruise ship was sailing on a segment from Bermuda towards South Carolina. While Plaintiff was attempting to stand up and move  across her cabin in rough weather, the ship pitched, causing her to be thrown into the air and sustain a fractured hip. Plaintiff filed a one count complaint alleging negligence against the cruise line for damages, lost wages, mental anguish, and loss of enjoyment of life.
Hamilton, Miller & Birthisel, on behalf of the cruise line, moved for summary judgment arguing that: (1) the condition that resulted in Plaintiff's injury (walking in her cabin room during rough weather conditions) was open and obvious, (2) The cruise line sufficiently warned Plaintiff of the dangerous weather conditions and the need to exercise caution; (3) Plaintiff failed to use reasonable care in moving around the cabin; and (4) The cruise line was not on actual or constructive notice of any dangerous condition particular to Plaintiff's cabin. Summary judgment was granted by the U.S. District Court for the Southern District of Florida.
Opposing counsel appealed the decision. The Issue before the judges was whether the district court properly granted summary judgment to the cruise line on Plaintiff's negligence claim. Appellant argued that the court should adopt a heightened standard of care for vessels when they transport passengers during tumultuous weather rather than the reasonable standard of care because of the unique circumstances of this case. Appellant also argued that the cruise line had actual and constructive notice of the dangerous condition because weather forecasts predicting the storm were available to the Captain days prior to the storm and the Captain witnessed firsthand the deteriorating weather conditions prior to the storm's impact on the vessel. Appellant argued that the reasonable standard of care was not sufficient and the cruise line owed a heightened degree of care to Plaintiff to protect her against the unique maritime peril that caused her accident.
The Court rejected appellant's arguments and affirmed that the owner of a vessel in navigable waters owes passengers only a duty of reasonable care under the circumstances. Sorrels v. NCL (Bahamas) Ltd., 796 F.3d 1275, 1279 (11th Cir. 2015). The Court found no circuit precedent to support Appellant's contention that, under the specific circumstances of this case, that cruise line owed Plaintiff a heightened standard of care. Because the cruise line owed Plaintiff a reasonable standard of care, Plaintiff needed to demonstrate  that the ship had the requisite notice of the dangerous conditions. Plaintiff failed to do so. Finally, it was argued that the warnings given to Plaintiff about the implications of the adverse weather were inadequate. That argument was also rejected because the record supported that the Captain's warnings were sufficient.
Hamilton, Miller & Birthisel, LLP attorneys William Clair and Chelsea Mandler.